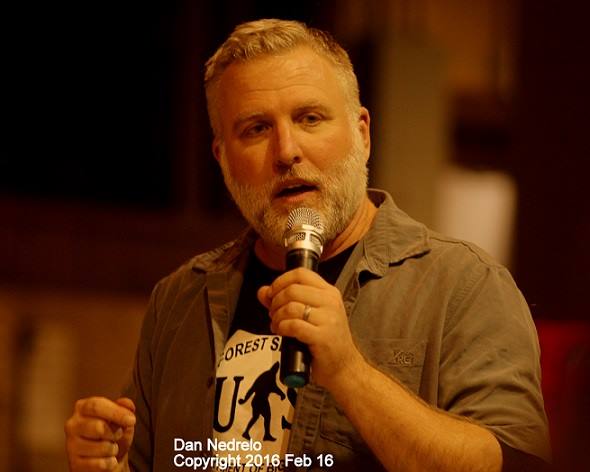 Join Lauren Smith as she interviews Cliff Barackman, Bigfoot Researcher and Evidence Analyst.
Cliff Barackman has been a bigfoot field researcher since 1994. His expeditions have taken him to 46 states and five continents in search of undiscovered hominoids worldwide. As the evidence analyst on Animal Planet's hit television show, Finding Bigfoot, Cliff has applied his skill and expertise to a variety of photographic, video, film, and sound evidence. Cliff is especially familiar with the footprint and handprint evidence for sasquatches, and he is the curator for one of the largest collections of cast evidence in the world. He is the co-owner and curator of the North American Bigfoot Center. Cliff is also an accomplished musician and outdoorsman living a quiet life on the western slopes of Oregon's Cascade Mountain range, deep in the heart of bigfoot country.
CliffBarackman.com
northamericanbigfootcenter.com/
www.facebook.com/CliffBarackman
www.Twitter.com/CliffBarackman
www.Instagram.com/Cliff.Barackman
NCBR Merch: https://teespring.com/stores/nite-cal...